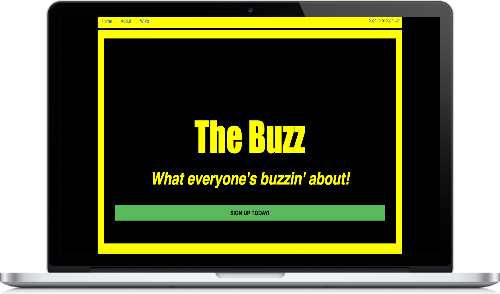 Overview
The Buzz is a Ruby on Rails application that allows users to create wikis and collaborate on other wikis – like a smaller, trendier version of Wikipedia where users share knowledge and read what everyone's buzzing about. For a small charge, users can upgrade their membership to Premium, allowing them to view, create, and collaborate on private wikis.
Features
Users can create a standard account in order to create, edit, and collaborate on public wikis using Markdown syntax; anyone can view public wikis.
Users can pay to upgrade their account to Premium in order to view and create private wikis.
Premium users can allow others to view and collaborate on the private wikis they create.
Premium users can downgrade their account back to Standard.
When a user downgrades his or her account, his or her private wikis will automatically become public.
Technologies
Languages, Libraries, and Frameworks: Ruby on Rails, Bootstrap
Databases: SQLite (Test, Development), PostgreSQL (Production)
Development Tools and Gems:
Devise for user authentication
SendGrid for email confirmation
Redcarpet for Markdown formatting
Pundit for authorization
Stripe for payments